4 Ways to Refresh Your Pet's Routines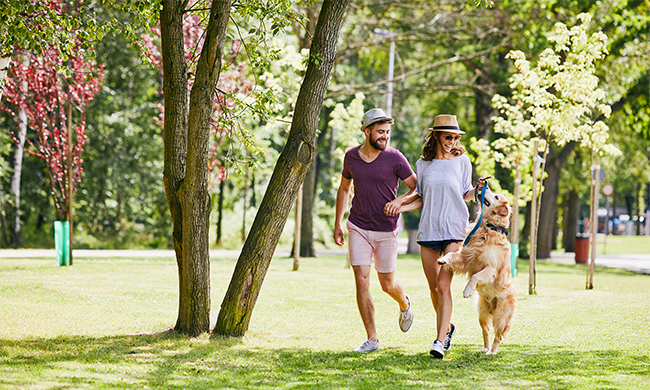 (Family Features) The spring season and warmer months are typically all about renewal and evaluating things that may no longer serve you, such as habits, products or routines.
This can be true for your dog as well. As the season changes and you spruce up your daily habits to feel and look fresh, consider these four things that may help brighten up your pup's spirit. Learn more at Nutro.com .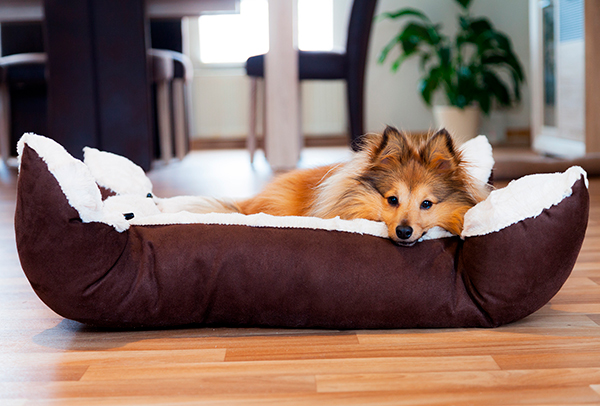 New Dog Bed
After a long year of cozying up inside, it is probably safe to say your dog's bed could use a refresh. If you notice he retreats to the couch, floor or your bedroom for a good night's rest, that may be a sign it is time to switch out the old for something new. Use this opportunity to gift your pet a plush and comfortable bed set. There are many options out there from donut dog beds to heated or kennel beds, so make sure you're getting what's best for your pup. A new bed could help brighten his mood in the morning, and after a full and active day, it can be exciting for him to have a new spot to relax.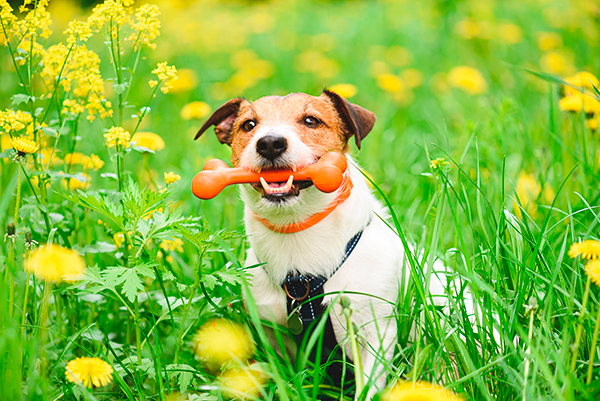 New Toys
When provided with the appropriate toys, dogs can keep themselves occupied when you're busy with work, chores or life's daily responsibilities that can take your focus away from them. If you have noticed a drag in your pup's energy – laying around the house, acting less excited when you come through the door or staring at you blankly when you try to play, your dog may be experiencing boredom. It may be time to give him new toys that pique his interest. As you're doing your cleaning and shopping, make sure to swap out old toys with new ones and even have him come along on your next trip to the pet store to pick out new ones.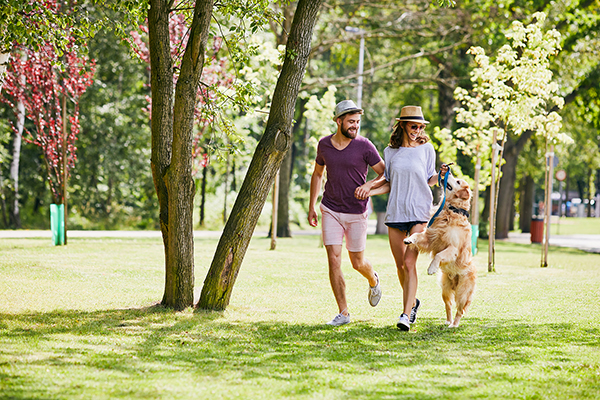 Change of Scenery and Activities
It's not a secret that dogs love the great outdoors. As the weather warms, it's time to start thinking about breaking your dog away from the same old routine. Consider trying a new dog park, walking trail or taking him on more car rides with you. Your morning coffee run might be a fun adventure and a good way to help your pup start his day, especially if your local coffee shop has dog treats, too. This change of routine and scenery can leave him feeling energized to take on the day with you.
New Food
As the seasons change, it may be time to switch up eating habits and choose a diet that suits your lifestyle and dietary preferences. If you're feeling ready to make a change to your normal routine, consider doing the same for your dog. An option like NUTRO™ dry dog food provides a healthy and nutritious diet with recipes featuring ingredients such as chicken, brown rice, kale and spinach, and garnishes like egg, tomatoes and more. Following the NUTRO™ FEED CLEAN™ philosophy with simple, purposeful and trustworthy recipes, each recipe is rich in nutrients, full of flavor and made with real, recognizable ingredients to help energize your dog from the inside out.
Photos courtesy of Adobe Stock
SOURCE:
Nutro
7 Steps to Save Money on a Remodel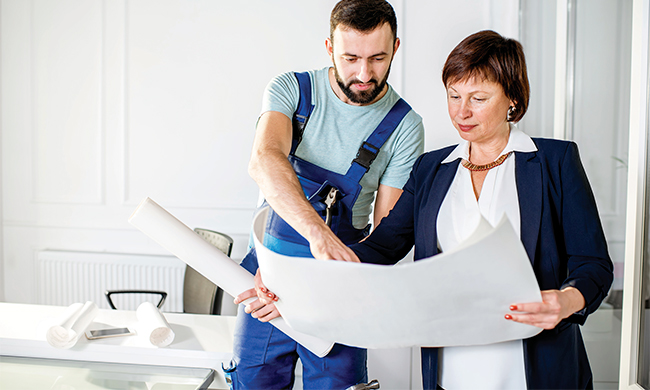 (Family Features) Every homeowner has a defined budget he or she can allocate toward a remodeling project. Even if funds were unlimited, it's still in a homeowner's best interest to secure the best value for each dollar invested in a remodeling project, ultimately increasing the value of the home.
Consider these tips from the experts at the National Association for the Remodeling Industry to help save money on your next project.
1. Determine how far your budget will go.
Create a wish list of everything you want to accomplish. Disregard cost and simply write down everything you can dream of. Prioritize items from "must haves" to "nice but not necessary." Find a contractor who will work with you to determine whether your wish list is attainable for the funds you are willing to invest in your home.
2. Decide how to handle budget overages.
If you can't get far enough down the list with the available money, you could choose to stop the process and continue saving, investigate financing options, re-evaluate your wish list or consider material substitutions.
3. Make material selections you can afford.
Every project will have a set of required materials, but there are options when it comes to variety, style and quality.
Cabinets: Subtle changes like forgoing custom rustic cherry cabinets with plywood cabinet sides for regular cherry cabinets with furniture board sides can achieve the same look at a lower cost.
Countertops: Natural stone and quartz countertops are popular, but advances in the design options for lower-cost countertop materials have rejuvenated their popularity, too. With the proper usage and protection, nearly all countertop materials can support your everyday needs.
Millwork: Painted millwork has dominated the market for many years and solid maple is the preferred choice because the tight grain allows for a beautiful, smooth surface. However, the cost is multiple times that of vinyl and equally appealing when finished properly.
Flooring: Advances in synthetic materials make them difficult to distinguish from natural products. Synthetics generally come with lower cost and more durability, making them a simple substitute for natural products like stone, wood, brick and marble.
4. Pay attention to project details.
It's critical to ensure every detail of labor and material is specified in the agreement with the remodeler. If it's not included in the written agreement, it's likely not included in the work scope. Ask your remodeler what labor and materials are not included and determine what additional expenses you'll likely incur to complete the project.
5. Ask how you can help reduce costs.
Talk to your contractor about tasks or materials you can provide that would reduce the project cost without affecting its schedule. This might include jobsite clean-up or obtaining certain materials the contractor would otherwise spend considerable time securing.
6. Plan ahead for project timing.
Ask for a potential timeframe for completing the project, as well as any factors that could affect the schedule so you can anticipate costs such as eating out more often while the kitchen is being renovated or renting living or storage space.
7. Know how you'll resolve disputes.
Because of the unique stresses induced by remodeling projects, it's a good idea to determine before you begin how disputes will be resolved, such as adding an arbitration clause to the agreement that eliminates expensive legal representation. A few deep breaths and a solution-minded approach can also save more than money if conflict arises.
Find more money-saving advice for your next remodeling project at remodelingdoneright.com.

Photo courtesy of Getty Images
SOURCE:
National Association for the Remodeling Industry
Spruce Up for Spring: Fresh ideas for home upgrades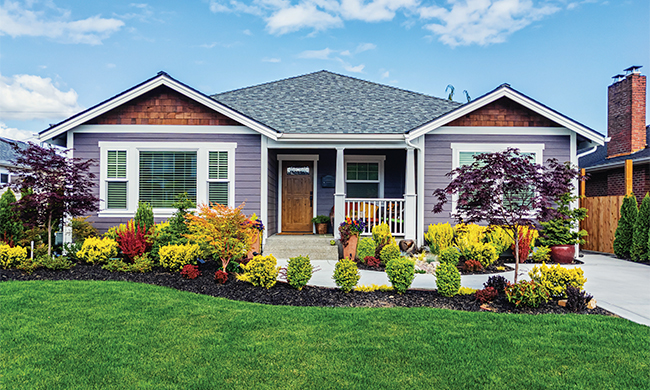 Fresh ideas for home upgrades
(Family Features) Spring means it's time to start sprucing up your home and garden with a little TLC inside and out. If you're unsure where to begin, consider these tips:
Make function a priority. While aesthetic changes may boost value and please the eye, be sure to consider upgrades that make living easier, like organization units that give you more space or upgrades that create additional living space.
Keep budget in mind. Make a list of the projects you'd like to complete and estimate how much each will cost. Use the list to determine what you can afford to complete now.
Do your research. If you'll be making a significant purchase such as a new vacuum or grill, be sure to explore your options, read reviews and shop around for the best prices for greater confidence in what you choose.
Set yourself up for a more enjoyable spring with more home and garden tips at eLivingtoday.com.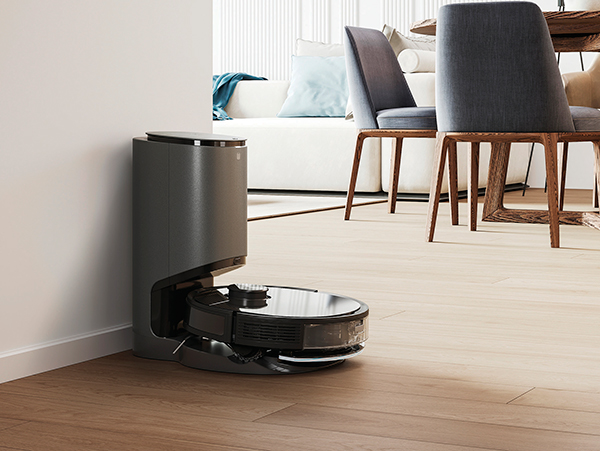 Hands Free Spring Cleaning
For busy households, an all in one vacuum and mop robot like the Deebot N8+ is a perfect daily companion to help automate spring cleaning. It features high suction power (but low noise), TrueMapping technology to create an efficient cleaning path and the OZMO Mopping System to remove 99.26% of bacteria with dual vacuuming and mopping. Controllable with a smartphone app, it includes an Auto Empty Station for months of hands- and maintenance-free cleaning. Learn more at ecovacs.com/us .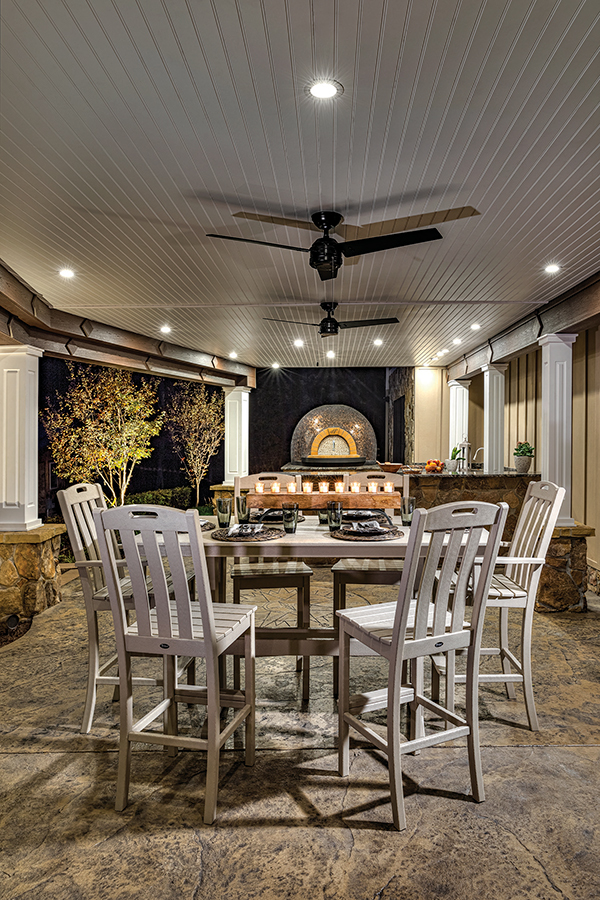 Enhance the Space Under Your Deck
Optimize the space beneath an elevated deck by adding a drainage system such as Trex RainEscape. Designed to capture and divert water, this system protects a deck's substructure from moisture damage while creating dry space usable for storage or an additional living area. Homeowners can safely add gas lines and wiring to accommodate grills, appliances, ceiling fans, lights and entertainment components to create an outdoor oasis. For more information, visit TrexRainEscape.com .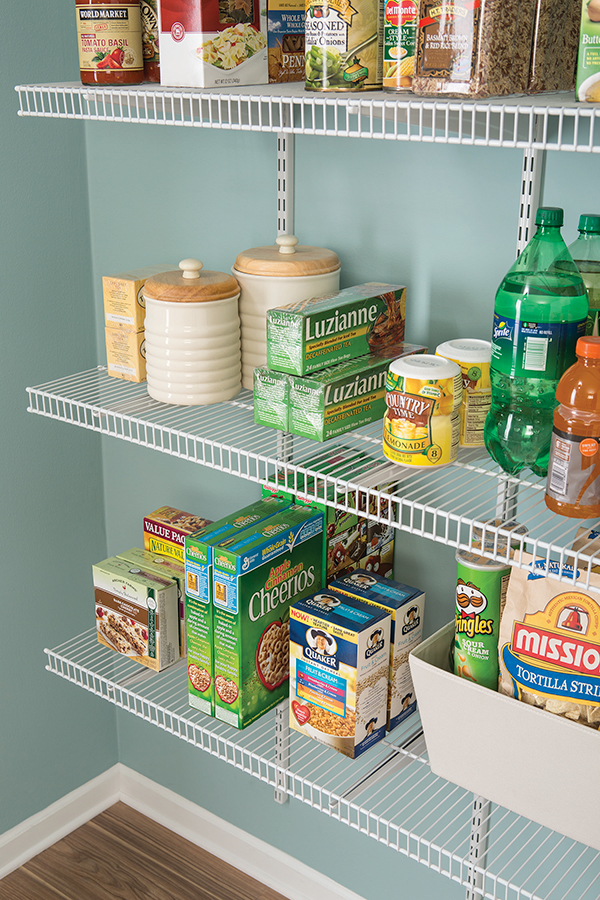 Perfect Your Pantry
Cleaning out your pantry is an important step during spring cleaning as it allows you to discard expired items and rethink the space. Start by reorganizing and simplifying the area with ClosetMaid ventilated shelving like this Pantry Organizer. Built with the ShelfTrack system for a fully adjustable space along with close mesh to help prevent items from tipping over, it includes four 4-foot-by-16-inch shelves, a hang track and all necessary hardware. Find more information at closetmaid.com .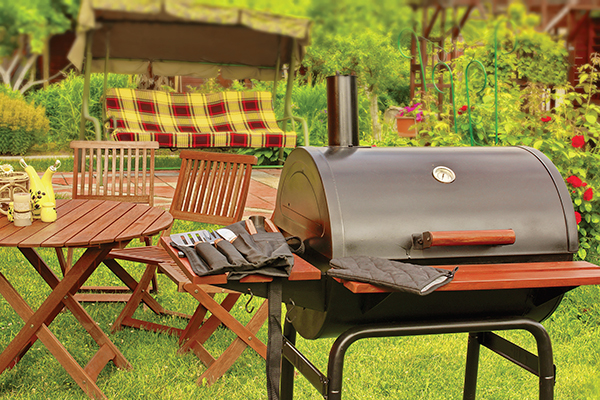 Get Ready to Grill
A grill's lifespan depends on many factors, including where and how it is stored and your climate. When it's time to upgrade, you'll have some decisions to make. The biggest is which heating style you prefer: gas, electric or charcoal. Other considerations include the overall size, number of burners and grate quality. Also be sure to compare available features, such as side burners and igniters, which are fairly common, and upgrades like lighting and fuel gauges.

When to Update Home and Garden Goods
Investing in quality products, properly maintaining and storing them all have an impact on how long they'll stay in good working condition. As you tackle spring cleaning this year, take stock of your common home and garden equipment to determine what may need updating.
Lawn Mower: If your mower needs a repair that exceeds its value, it's time for a replacement. However, there may be other signs that an upgrade is warranted. Rough operation, frequent breakdowns or other indications of faulty performance deserve a second look. Before you buy new, remember to check your warranty to determine whether repairs might be covered.
Vacuum: Many homeowners discard their used vacuum when it stops picking up dirt and debris as efficiently as it did originally. Before you move on, be sure to check that performance issues aren't the result of clogged hoses or a filter than needs cleaning or replacing. A belt may also be worn or need adjusting. Other signs it may be time to replace the vacuum include damaged or frayed cords, motor issues like overheating or making strange noises.
Grill: A grill may last anywhere from 5-15 years, depending on the quality of the materials and how it is maintained. However, it's common to have to replace parts along the way. Signs you may need a new grill include a firebox (the main enclosure) with cracks, rust or holes and burners that distribute heat unevenly. Damaged grates can affect even grilling if they're warped or if they're flaky or rusted, they can contaminate food. If you're not able to replace the grates, or any other essential part, including hoses and connectors for a gas grill, you'll be better off replacing the unit.
Photos courtesy of Getty Images (house and grill)
SOURCE:
Ecovacs
Trex
ClosetMaid